Justice Hildyard of the High Court of England and Wales continues proceedings on suit of Bank St. Petersburg vs Russian businessman Vitaly Arkhangelsky and Arkhangelsky
's counterclaim against the bank.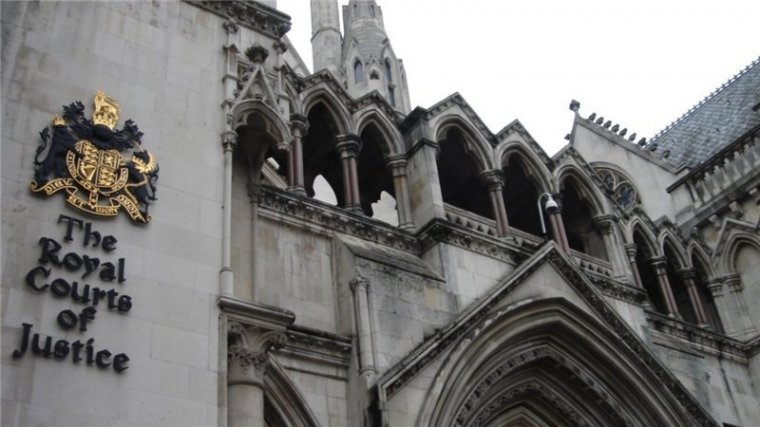 The witness told the court that back in 2009, Bank of Saint-Petersburg was one of the largest clients of his company. Early in that year the deputy chairman of the bank's board Irina Malysheva invited Sklyarevsky and the owner of Renord-Invest Mikhail Smirnov to the meeting and informed them that Arkhangelsky's OMG was a troubled debtor. According to Sklyarevsky,
Malysheva instructed him and Smirnov to do whatever was necessary to replace the management of
Scandinavia
Insurance Company and
the Western Terminal.
The change of both companies' management happened on April 7 2009. It is unclear whether every stakeholder received notification of upcoming conferences timely but Sklyarevsky admitted the Renord's lawyers could backdate them. He, however, stressed that it was not of great importance, as Renord owned 100 per cent in the Scandinavia. while the Sevzapalyas, one of Renord companies, was the owner of 99 per cent in the Western Terminal. After the change of management the both companies were transferred between different owners within Renord and ended up under the control of the group's offshore entities. Sklyarevsky explained, the bank and its partners in OMG project tried to protect themselves from Arkhangelsky's claims for recognition of transactions with his companies null and void. The claims actually followed and Arkhangelsky won the cases in the courts of the first and second instances. However, at the federal level those courts' decisions were overturned, presumably after Valentina Matvienko's interference.
Sklyarevsky denies
that
working on "OMG Project" he received confidential information about
Arkhangelsky's group
from Alexei Berezin
, an
OMG financial manager and his
old friend.
"We are not Mafia"
Sklyarevsky's friends draw special attention of the court. Answering Arkhangelsky representative's questions the witness told that before founding SKIF he, in 1996-2006, worked for the AVK Group that included the AVK-Securities Company. His colleagues at the time were Irina Malyshev, Mikhail Smirnov, Alexei Berezin, the present Renord COO Dmitry Gubko, the present Bank of Saint-Petersburg press secretary Anna Barkhatova, and many other present Bank's employees.
AVK was founded in 1990 by Igor Kostikov, who in 2000 was appointed
the chairman of the Federal Commission on Financial Markets
. At that actually ministerial position Kostikov initiated the revocation of licenses of many AVK's competitors.
Another Kostikov's reform was a requirement that issue of any securities on the market could only be done with the approval of a financial consultant
. One of the largest consulting companies in the sector was AVK, and for some time the group blossomed. The court was told that back then about 80 per cent of financial consulting market in Russia was under control of only two companies - AVK and Federal Fund Corporation (FFK) associated with Alexander Voloshin who until October 2003 headed Russian President's administration. Arkhangelsky's representative suggested that AVK was Kostikov's corruption scheme, but Sklyarevsky denied it and stressed that before leaving for the government Kostikov sold his AVK shares and had no formal link to the group.
Once Kostikov was out of office
the requirement of mandatory financial consulting was abandoned and
business collapsed
. A number of the group op managers now work at Bank of Saint Petersburg. Sklyarevsky stressed that former colleagues
"trust each other, because we have been through a lot together
".
"I am sorry to put it a little crudely, but you guys are a bit of a mafia, aren't you?" Arkhangelsky's representative said.
"No, we are not mafia,"

Sklyarevsky answered

. "Do you understand mafia meaning family, as translated from Italian? We are definitely not family."
"We Aren't Raiders, They Aren't Financiers"
Arkhangelsky's representative
showed Sklyarevsky a piece of report on raiding prepared by Russian
National Anti-Corruption Committee
. Its authors researched a large number of cases
typical schemes of raiding in Russia
. Arkhangelsky's case perfectly fits in one of those schemes. Sklyarevsky pointed out that although the report authors were well-known and reputable people none of them was a financier. He flatly denied his involvement in raiding.
"

I worked bona fide in the financial markets," he stressed.
The bank claims that
Arkhangelsky
, who, together with his family, left Russia in 2009 and was granted political asylum in France, did not settle with creditors and tries to recover a debt.
Archangelsky in his statement of claim says that during the global financial crisis the bank agreed to defer payment on loans for six months. As a collateral, the bank demanded Archangelsky to transfer the shares of companies that were a part of his Oslo Marine Group - West Terminal port complex and Scandinavia insurance company, the owner of a half of Onega terminal. Before the stipulated term expired, the bank demanded loan repayment and later used its political contacts including top law enforcement officers and St. Petersburg Governor Valentina Matvienko, sold the shares to a sister firm at a lower price and changed the executive of Arkhangelsky's companies. He estimates the damages at $500 million.
The course of the trial will be covered by the press-office.
Transcripts are available at: http://www.rpc.co.uk/index.php?option=com_flexicontent&view=category&cid=660%3Absp-v-arkhangelsky-transcripts&Itemid=27