Bank St Petersburg claims the Oslo Marine Group chief executive is liable for $90m in loan guarantees, while the Russian hits back with action for $500m in damages.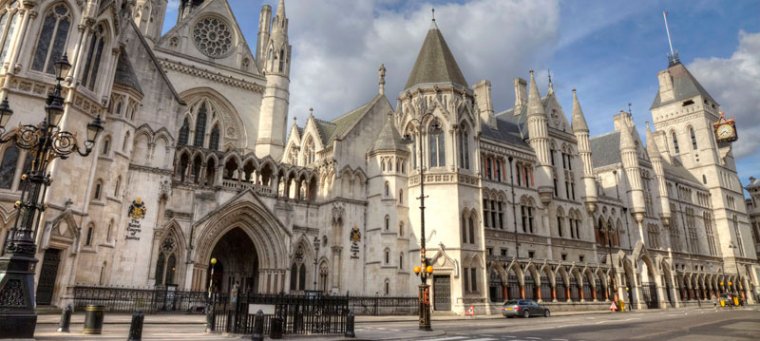 A London trial has got underway in which Bank St Petersburg (BSP) is claiming Oslo Marine Group (OMG) chief executive Vitaly Arkhangelsky is liable for $90m in loan guarantees, while the Russian businessman is counter claiming for damages of $500m.
BSP has frozen Arkhangelsky's assets and is pursuing a lawsuit that claims he misappropriated funds after OMG ran into cash-flow problems arising from the global credit crunch in 2008.
Arkhangelsky alleges the bank sold cut-price shares in OMG firms it had taken as collateral for deferred loans before their term expired.
He claims the Russian bank sold the shares in West Terminal port and Scandinavia Insurance, which owned half of the Onega terminal, to an outfit connected to the bank at a lower price than their value.
In 2009, Arkhangelsky fled Russia for political exile in France and says he is unable to leave the country. He is represented at the UK High Court by a layman, Pavel Stroilov, who is a Russian political exile with an English law degree.
An order for BSP freezing some $70m of his assets remains in place.
In early exchanges, Stroilov sought to argue that the bank conspired to defraud Arkhangelsky.
But High Court judge Justice Hildyard told Stroilov he would have to prove individuals at the bank were involved in a conspiracy.
"Your case is that Mr Savelyev and Mrs Maylsheva got together and decided to rip you off, and they were in a position not only to agree that, but to implement their agreement because of the positions they held in the bank," Hildyard said. "You must show they agreed that. And you must then show how they implemented that."
Alexander Savelyev is the chairman of BSP and Irina Maylsheva is an ex-senior executive of the bank.
Acting for BSP, British lawyer Tim Lord argued OMG outfit Scandinavia Insurance transferred funds to a company called City Centre — claiming figures of RUB 950m ($12.2m) in 2008 and RUB 725m in 2009.
Lord said Arkhangelsky, who claims no knowledge of City Centre, was the director-general of LPK Scandinavia, although it appears that role passed to his mother-in-law.
"We have had no satisfactory explanation to why City Centre, a company we can't identify — we can't track it down — seems to have been the beneficiary of money from LPK Scandinavia, PetroLes and the Scandinavia insurers," Lord said.
In cross examination of Andrei Belykh, a director of a department at BSP dealing with branches and clients, Stroilov raised the issue of a bank proposal to lease the real estate in Western Terminal and pledge it to a British Virgin Islands company called Gunard Enterprises Ltd.
The 49-year lease provided for a rent of $200,000 plus VAT to be paid at its expiration, which Hildyard said would "mean the value of the land would be enormously reduced" as he sought to clarify the line of questioning.
In a discussion about bank reports on a loan to OMG unit Vyborg Shipping, Elena Blinova, the BSP executive dealing with problem debts, was questioned about the authenticity of duplicate documents with her signature, "which purport to be the same document".
Stroilov claims there are up to 170 duplicate documents with or without signatures.

"I don't think that either of them is a forgery," Blinova responded, adding she may have altered reports if a mistake had been made but the older versions might not have been destroyed before the loan file was passed to the bank's client monitoring directorate.
Stroilov said: "I'm not for the moment suggesting that you personally were part of the fraud but I am saying that some of your superiors, from whom this instruction came, were dishonest."
Blinova replied: "I have nothing to say about that. I know nothing about it."
The case, which is expected to last for 12 weeks, continues.
(c) TradeWinds | 05 February 2016